---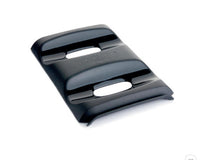 Stack and save space!
Ideal for saving space and preventing your bottles or cans from rolling.
Cavities to hold the body of your bottles.
Base surface flat to stabilize bottles.
Pictogram under the product that demonstrates the possibility of stacking 3 rows of bottles.
Suitable for:
- Eco Bottles 1 l, 750 ml and 500 ml (place them head-to-toe).
- bottles: soda, beer, water, fruit juices, wine... (suitable for different abilities: 500 ml, 1 l, 1.5 l...)
- Fruit jars, condiments...