---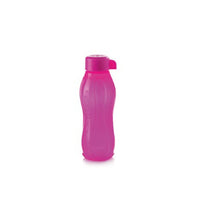 For perfect hydration in and outside the home.

The screw seal is liquid tight and allow Eco Bottle to be transported in bag, briefcase and car without problems.

Eco-bottle is ideal for storing and transporting non-carbonated water and cold drinks.

It is an ideal fit to take with you in your bag, on the road, on a trip, at school, in the gym, in the car.

It has an ergonomic shape, is hygienic and above all reusable to infinity.
Capacity : 310ml